February 1st, 2021, 9AM-4PM, Capernaum Studios
---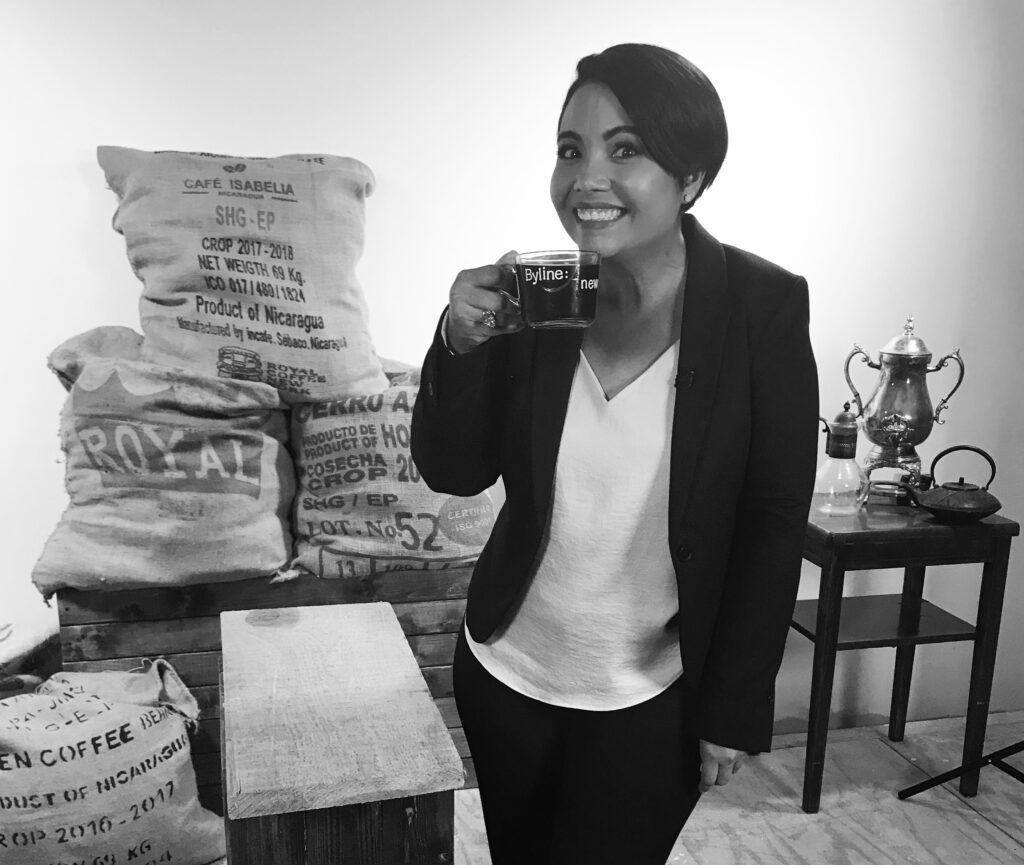 Fior Hernandez
She brings experience
Truth defines her! As a communicator, she upholds the responsibility to deliver the truth clearly. In a day where sensationalism often leads and cutting corners to meet deadlines is popular, Fior wants to be honest and competitively make the difference. She is a seasoned Bi-lingual award-winning journalist, but her greatest career accomplishment is to be a person the viewers can trust. Her experience with CBS, FOX, Univision, Telemundo, and others has been molded by field reporting on breaking news, anchoring news programs, producing, writing and video editing. Some say "Jack of all trades", she says team player and master of one. Working in excellence is Fior's war cry. She puts an emphasis on prayer and faith-based stories. After years of reporting for different news outlets, her passion to glorify Jesus through her work did not fit in the average newsroom, this was when the vision for Byline: Anew was birthed an independent news program on social media. Though she believes in being slow to speak and quick to hear, Fior is confident that it's time for the voices proclaiming the truth of Jesus to be heard in media like never before!
---
Watch Trailer for Master Class
---
CLASS DESCRIPTION (6 hrs in Length)
In this 6 hour intense and engaging News/Journalism experience we walk through journalism 101 basics as taught in any university but selectively prioritizing what you absolutely need to know. At the end of this "Bootcamp", you will know how to conduct more interesting interviews (for radio, podcast, tv, etc.), capture your audience, write better stories, work under tight deadlines, edit your videos and much more. Fior Hernández and her team, will share some tricks of the trade and even engage in interactive exercises with you to see how well you conduct an interview, a live report or write a story on deadline. Your dream or goal may be to land an opportunity with a major network, but after this experience, you will realize that you don't have to wait for a network to open their door because you can open the door all by yourself!


I. Brief introduction of myself and professional experience. (both in-person and through video demonstration) The purpose of this is to establish needed credibility and trust before diving into the "teaching'
II. A day in the newsroom (real demonstration of what any given day in a newsroom is like)
III. Why are we in need of more uncompromising Christian journalists like you? (real ones of course)
❖ This section is with a focus on some examples of how the current media status quo does not present stories in the most inclusive and complete way possible. In most stories we see today, there will be information lacking which could really help to influence the perception of viewers. As Christians, we should see a need for integrity in this area today more than ever. Rest assured that anything related to Jesus, the Cross, repentance or salvation will be omitted from any story.
❖ The message of the cross is not well received in today's newsrooms or media circles. In part, this is so because we have more atheists or agnostics leading in that field.
❖ There needs to be a real professional competitive wave of Christian journalists emerging as part of the standard that only God can raise. We do not need to compete in tactics, just assure the quality of the work is nothing less than excellent. From conception to production execution, it all should reflect HIM.
❖ Proverbs 29:2 "When the righteous are in authority, the people rejoice; But when a wicked man rules, the people groan."


IV. The interview (research skills, getting into the deep part of the story without forcing it, keeping it interesting,) A. Long format B. Short format

V. The writing (research skills, getting into the deep part of the story without forcing it, keeping it interesting,) A. Long format B. Short format

VI. The on cam or live delivery

VII. Video Editing (some of the differences between the editing software)

VIII. Practical equipment to put your own content up in the best way possible (camera, lighting, audio)
IX. Social media platforms
NOTE: Master Classes/Bootcamps require a minimum of 10 students and will allow a maximum of 25 participants (depending on bootcamp), If 10 students is not met, we may cancel the class and refund your registration fee to this class.
---
LOCATION AND DATE
Capernaum Studios, 10700 FM 920, POOLVILLE, TX, 76487
Same Location as CONTENT19
February 1st, 2021, 9am - 4pm
---
---
February 1st, 2021, 9AM-4PM, at Capernaum Studios
NOTE: Intensives require a minimum of 10 and will allow a maximum of 25 participants (depending on bootcamp)