– From Concept to Completion: How to Create Your Own Film –
---
September 17, 9AM-4PM, Capernaum Studios
---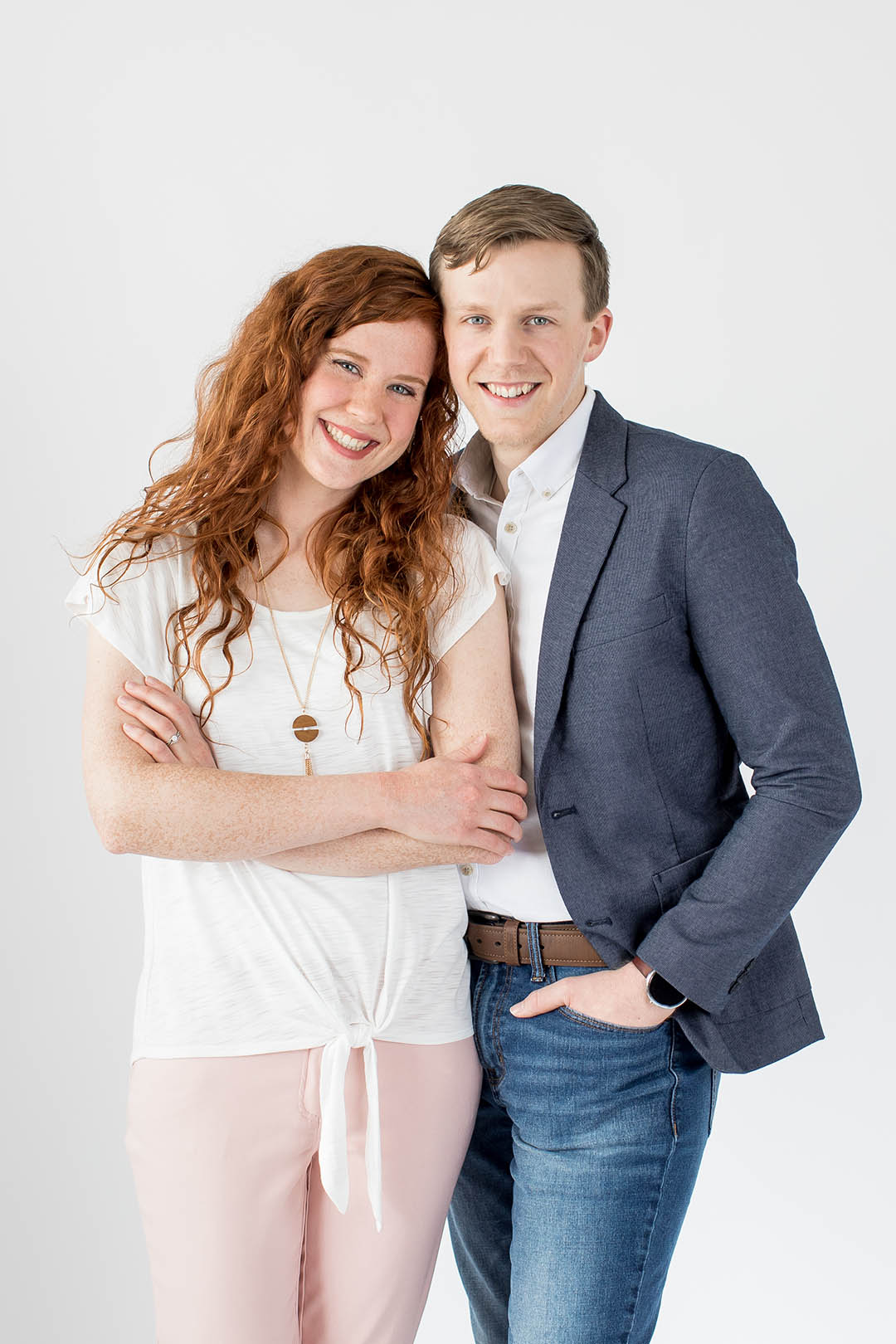 They bring experience
Andrew Bartlett is the Creative Director of Bartlett Idea Co., an independent creative agency based in Northern Minnesota. Displaying a passion for serving Christ through the visual arts, Andrew works on films and produces marketing materials for businesses and organizations across the nation. He loves storytelling with excellence and has garnered multiple awards including the "$10,000 Grand Prize" for the "AT&T Real Stories" competition. Andrew loves coaching aspiring filmmakers on how to hone their craft in a hands-on way.
Hannah Bartlett is the Creative Producer and Lead Editor for Bartlett Idea Co. and the CXO for Motion University. She enjoys exercising both the right and left sides of her brain, working in the creative and logistics side as she supports those around her, and shares the passion of making film a career, not just a hobby.
---
CLASS DESCRIPTION (6 hrs in Length)
9 AM - 10:50 AM: Answering the common questions and presenting an overview of creating a project from pre-production to post.
What camera should I buy? How do I make my work look more cinematic? How can I make
money doing film? We've all wondered these questions at one point or another. We'll give you
answers and then dive in and give you an outline of the filmmaking process - how to come up
with an idea, write it down, plan for it and execute on it!
10:50 AM - 11 AM: Break
11 AM - 12 PM: Getting into the details: how we developed the story and concept for the commercial we're about to make, plus prep for shooting.
Most of us learn best by example, so we'll give you an in-depth look at how we did the
pre-production for the short commercial we'll be shooting, including how we came up with the
idea, developed it, and planned for it (including locations, scheduling, and more).
We'll then begin prep for shooting the film!
12 PM - 1 PM: Lunch
1 PM - 4 PM: Learn hands-on as we create a short narrative commercial, learning the process for creating your own projects.
Join the crew as we produce the short commercial, demonstrating the skills and techniques
needed for any kind of film - whether it's a feature or a short!
NOTE: Master Classes/Bootcamps require a minimum of 10 students and will allow a maximum of 25 participants (depending on bootcamp), If 10 students is not met, we may cancel the class and refund your registration fee to this class.
---
LOCATION AND DATE
Capernaum Studios, 10700 FM 920, POOLVILLE, TX, 76487
Same Location as CONTENT18
September 17, 9am - 4pm
---
---
Tuesday, September 17, 9AM-4PM, at Capernaum Studios
NOTE: Intensives require a minimum of 10 and will allow a maximum of 25 participants (depending on bootcamp)