- The Best Laid Plans of Mice and Filmmakers -
---
February 1st, 2021, 9AM-4PM, Capernaum Studios
---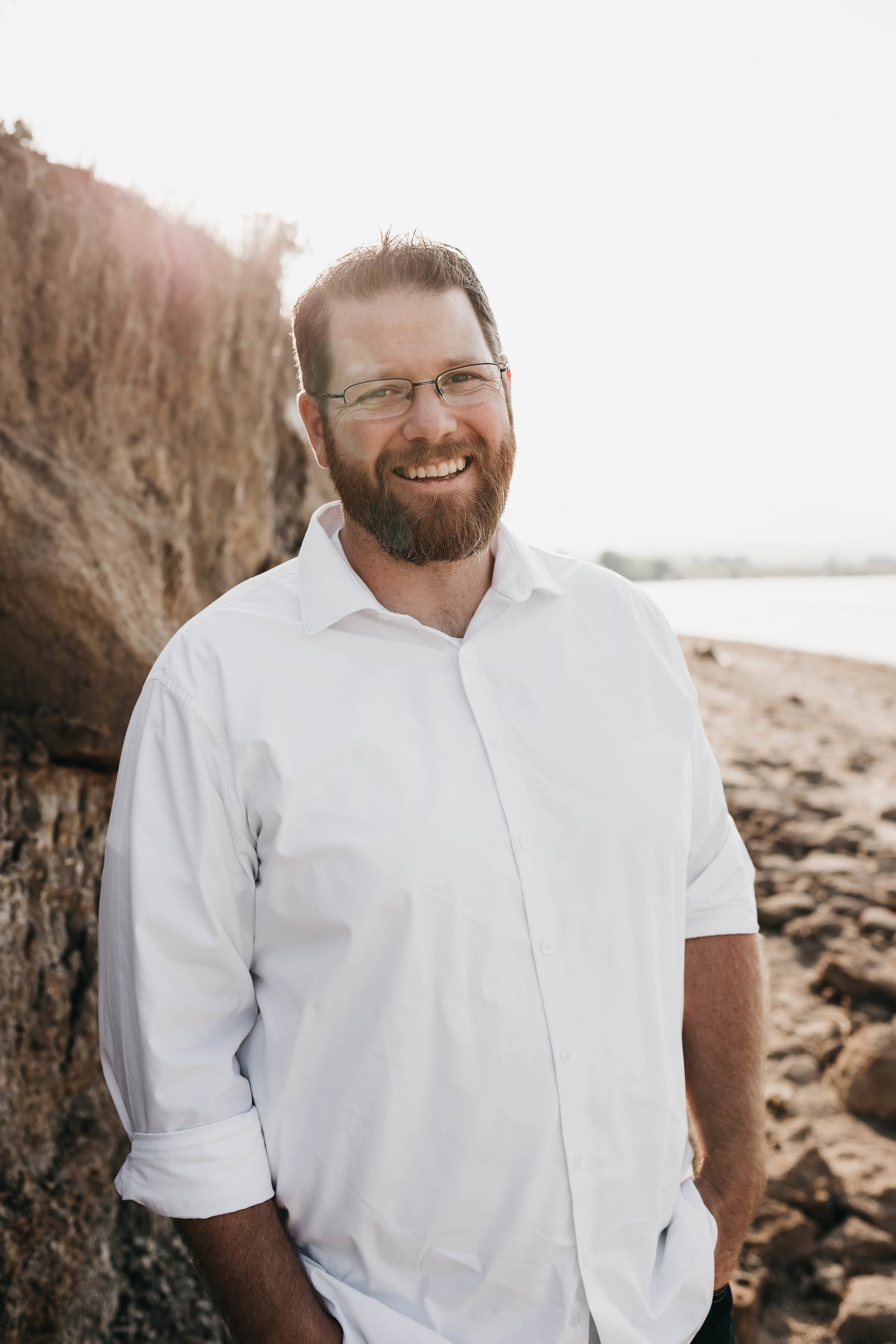 Nathan Blair
Nathan brings experience
Nathan Blair has loved movies his whole life. As a child of the 80's, his favorite movie of all time is "Indiana Jones and the Raiders of the Lost Ark." He always fantasized about making movies but thought it too impossible. God disagreed. While working as a graphic designer, God began calling him to become a filmmaker. The calling excited and terrified him which eventually led to a time of fasting and prayer. As he tells it, "God only made me wait 2 meals thankfully." He was sitting at his kitchen table when God spoke clearly with a simple word, "Go."
With 5 feature films (A Perfect Chord, 2nd Greatest, A High School Story, SCION, Sleeper Agent) to his credit as writer, director, cinematographer and editor, Nathan has cultivated his calling to create high level crossover films with a Christ centered message. It has been said that Nathan and his cutting-edge production company, Kingdom Sight Studios are a "force to reckon with" in the faith-based industry.
---
CLASS DESCRIPTION
(Nathan Blair discusses his journey of mistakes and findings that lead to the most impactful decisions as a director/producer)
Each section will be followed with a Q&A opportunity.
Part 1
Morning Session: (9:00 am – 12:00pm)
- But Why?
In 2019 there were 786 films released in theaters in the US and Canada and that's 90 less than 2018. That doesn't include the countless indie films or ultra-low budget types that are the metaphorical bug on the blockbuster's windshield. So, why are you willing to swim in the treacherous waters of Amity Island (I'll wait for you to Google that one) to bring your film to life? What is it that drives you?
- The Story's the Thing
What is it that makes a move work? Is it the actors or editing? Is it the budget or the cinematography? Simple answer is yes, BUT they all take their cues from the script. How do you know yours is a winner? I'll break down what I look for in a script, structure, dialog, concept and genre.
- Put It on the Screen
The most important areas to focus on to give your film the pop it needs to succeed. – Casting, Locations, The Look….
Lunch (12:00 pm - 1:30pm)
Part 2
Afternoon Session: (1:30 pm – 4:00pm)


- Working With Actors
The reality is the actor is the final piece to the puzzle. They are there to bring a character to life, but they need the light, the camera the set design and location to make that moment pop. So, working with the actor is really about setting the mood. Finding THE Moment
- Creating a standout moment in film.
What is it that the scene needs vs what will make it pop?
- Directing a Scene
How do I direct a _____ scene? Fill in the blank and let's break it down. What would I look for in that scene and what do I prioritize and why?

- Final Q&A and Discussion
***NOTE: Master Classes/Bootcamps require a minimum of 10 students and will allow a maximum of 25 participants (depending on bootcamp), If 10 students is not met, we may cancel the class and refund your registration fee to this class.
---
LOCATION AND DATE
Capernaum Studios, 10700 FM 920, POOLVILLE, TX, 76487
Same Location as CONTENT19
February 1st, 2021
---
---
February 1st, 2021, 9AM-4PM, at Capernaum Studios
NOTE: Intensives require a minimum of 10 and will allow a maximum of 20 participants (depending on bootcamp)