Welcome to the Actor's Bootcamp!
We'll start the day on the basics, covering everything from headshots to preparing your character. Then we'll shift gears and work on an accent the group finds most helpful.
10 a.m. The Business Of Show Business. Send in your headshots and résumés. Rich will analyze as many as possible in order of registration. If he thinks there's a way to improve, he'll shoot a new one.
What's Next? The next step is auditioning, but we'll work on that in the afternoon.
11 - 12 a.m. Warmup, Prepping Through Sociodrama**
12 - 1 p.m. Lunch
1 - 2 p.m. The Role Requires An Accent! Your vote (British Received Pronunciation, French, Scottish, Scouse, or if enough people fill in the blank with the same accent it will be that one) is the accent we'll work on.
2 - 3 p.m. Set Etiquette: Many productions will only hire actors with a certain number of professional credits or if they've taken a set etiquette workshop. We'll cover the basics. Also, working with cameras, being on your mark, situational awareness, learning stillness (practical application).
3 - 4 p.m. Live And Taped Auditions (with auditions for an actual project) **If possible
*If we find out about a Christ-honoring project that is casting at the time of boot camp, we'll spend part of the day on auditions for that project. If not, we'll do mock auditions for a finished film. We'll coach as many people as possible, based on when you register, so don't wait!
**Sociodrama was developed as a therapy to help participants tap into their emotions. It makes this an amazing approach to preparing to portray your character!
---
RICH at CONTENT2021
This all day bootcamp is lead by Rich Swingle, an award-winning actor, who has taught and/or performed in 43 states and 37 nations on five continents. Since 2010 he has performed in over 30 feature and short film projects and brings a wealth of knowledge to share during this all day event.
Rich will take actors and actresses through many of the mental disciplines necessary for acting along with tangible lessons on how to improve execution of many acting principles. Rich's engaging personality and teaching style makes this a fun, exciting and career advancing experience.
Sign up for the bootcamp here.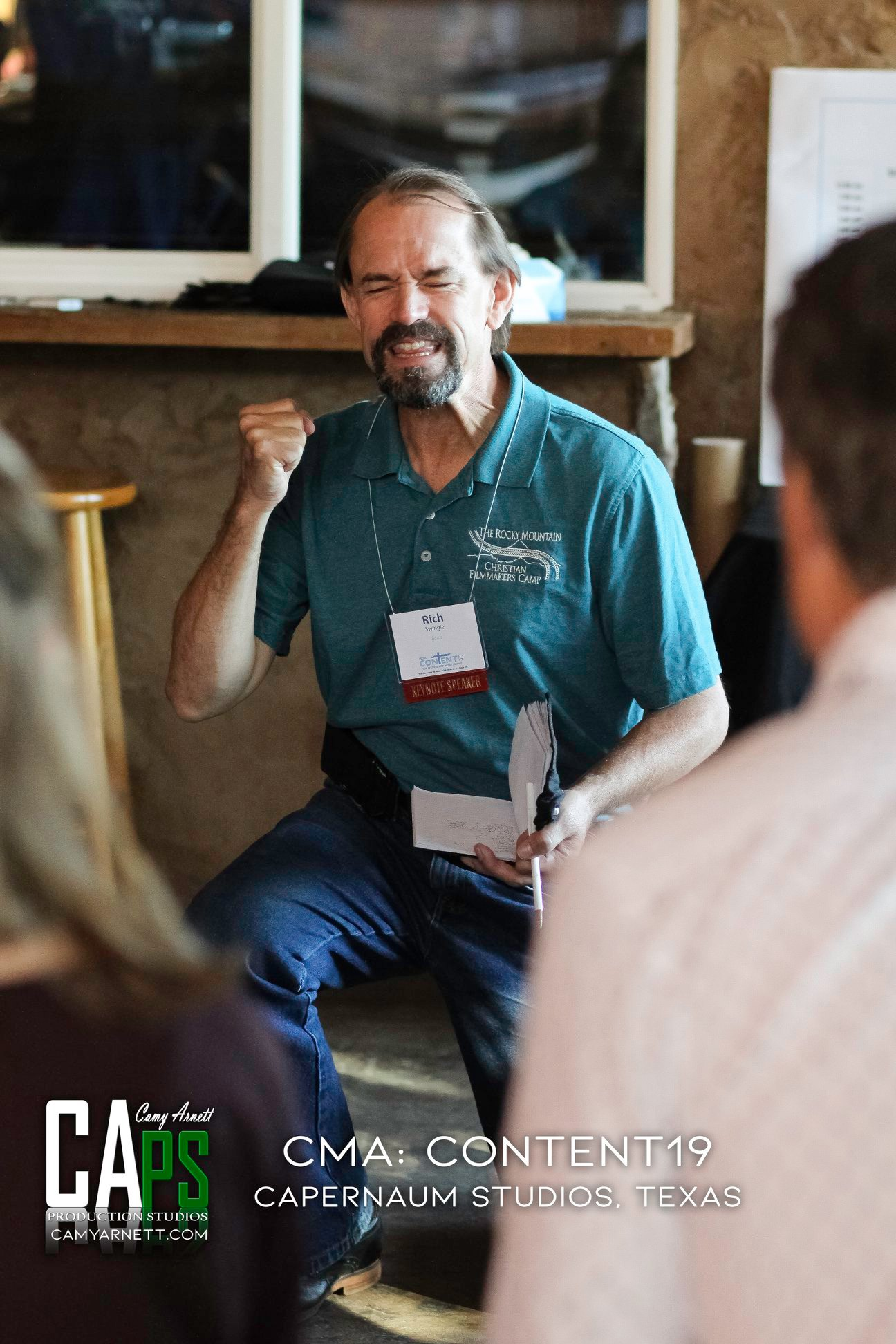 ---
RICH in LIFE
Rich Swingle, an award-winning actor, has taught and/or performed in 43 states and 37 nations on five continents. Since 2010 he has performed in over 30 feature and short film projects. Learn More About Rich Here